Best Natural Skin Care for Acne
Finding a suitable natural skin care for acne can help eliminate the negative effects that acne has on a person's appearance and help them to be confident again.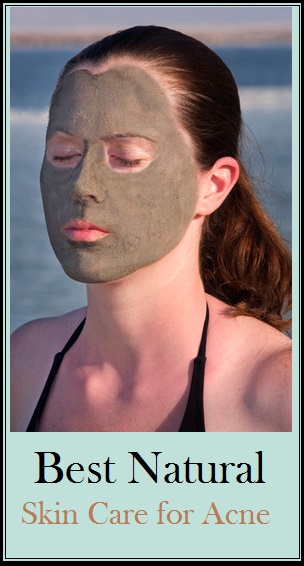 Acne is a difficult skin condition to eliminate because it affects every person differently. There are different types of acne, and the severity varies from person to person. The severity can even vary from day to day or month to month depending on hormonal fluctuations and other internal predictors. In some cases, the cause of acne isn't a known factor, and it's incredibly difficult to eliminate completely. Once you think it's gone, you may still suffer from scars and it can resurface at unexpected moments.
Even mild cases of acne can negatively impact your self confidence in daily life. You constantly worry about your appearance and what other people think, and it's frustrating that nothing seems to clear up the problem. Some people incorrectly associate acne with dirty skin that isn't properly cared for, but that isn't always the case. You may have think that you have little control over your acne, but there are some natural ways to deal with it successfully.
Make Use of Natural Herbs
If you go to a doctor about your acne, they're likely to prescribe harsh topical medications which come with a long list of potential side effects. Some of these products can clear up your acne while you're taking them, but once you stop, the acne resurfaces in most cases. You may be unable to continue with the medications long term if they cause harsh side effects, so it's wise to use natural herbs before resorting to these measures.
Here are some examples of how you can use natural herbs and other natural products to make your own skin care products designed to heal acne:
Mix rhassoul clay with warm water to create a mask that exfoliates and helps dry the sebum inside acne. You can also make a natural mask from honey and cinnamon to eliminate bacteria that may lead to acne.
Mix tea tree oil and argan oil to create a topical serum that fights bacteria and reduces inflammation in the skin. This serum should contain approximately 5% tea tree oil.
Create an apple cider vinegar cleanser by making a mixture that is one part unfiltered apple cider vinegar and three parts water. Use it as a topical application to eliminate bacteria and balance your PH so that bacteria can't thrive in your skin so easily.
Use Gentle Cleansers
Harsh cleansers often contain chemicals that can irritate and dry out the skin, causing more itchiness, redness and overall worsening of your acne condition. It's best to use a gentle cleanser that is made from natural ingredients and which is never tested on animals. This keeps your skin comfortable while protecting animals at the same time.
You may also use Seacret's unique Mineral-Rich Magnetic Mud Mask to gently remove dirt and excess oil from the skin while moisturizing your skin. The mud mask is made from mud sourced directly from the Dead Sea, so it offers nourishment as well as intense hydration and cleansing. This is a great way to keep acne from resurfacing once you take other measures to get it under control. If you're currently battling severe acne, you may want to try the mask on a small area of skin before rubbing it all over.
Treat with Milk and Honey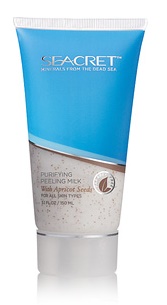 You'll hear many people recommend you not eat dairy products as they're believed to cause acne, but it's also believed that the combination of milk and honey can help clear up acne when applied topically. The best way to do this is to find skin care products that cleanse and moisturize with these natural ingredients. One option for those with dry skin is Purifying Peeling Milk from Seacret. This peeling topical treatment combines milk with apricot seeds to create a peel-off mask that exfoliates while removing dirt, oil and toxins that can clog the pores and cause acne.
Those with dry skin may also want to use Facial Cleansing Milk to gently remove makeup and other pore-clogging toxins at the end of each day. This paraben-free skin cleanser uses natural oils to eliminate makeup and surface pollutants from your skin.
There are also rave reviews for using Mud Soap to clear mild to severe acne issues.
What Natural Skin Care for Acne is Best for You?

When it comes to natural skin care for acne, the best way to know what will work best for your skin is to click on the banner below and get a free no-obligation assessment.  Once you fill it out, a skin care regimen will be created just for you.
See The Results For Yourself!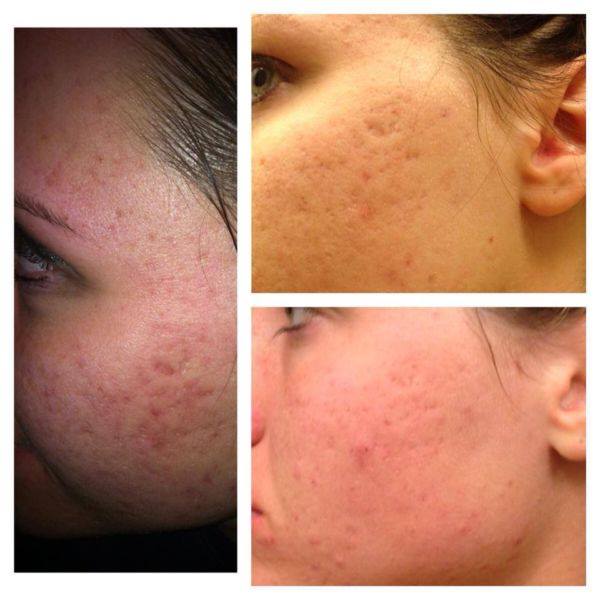 ---
Related Articles about the Best Natural Skin Care for Acne: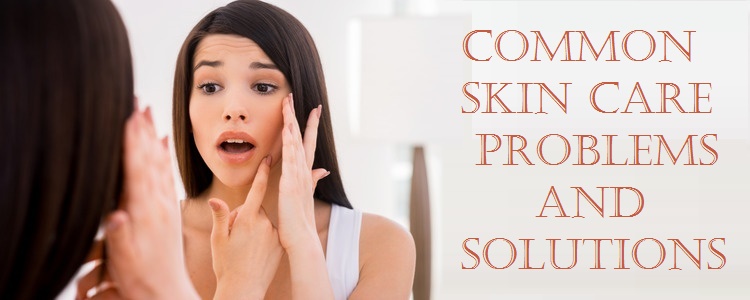 Common Skin Care Problems and Solutions

Best Natural Skin Product for Your Skin Type

---
Return from Best Natural Skin Care for Acne to the Home Page